Illinois Digital Newspaper Collection
The Illinois Digital Newspaper Collection contains historic Illinois newspapers from across the state, including The Urbana Daily Courier, Sangamo Journal, and the University of Illinois collegiate newspaper The Daily Illini. These papers range in date from 1831 to 1975, providing a sense of local life and culture in the Midwest across two centuries.
Since June 2009, the University of Illinois at Urbana-Champaign Library has digitized over 200,000 pages of pre-1922 historically significant newspapers with generous funding from the National Endowment for the Humanities' National Digital Newspaper Program. Newspapers digitized as part of this program are also available on the Library of Congress' Chronicling America web site.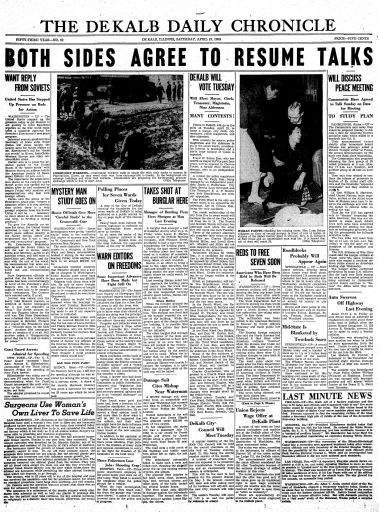 ---
Subcollections
81